Overview
First awarded in 2011, the Sidney Myer Creative Fellowships provide unrestricted grants of $160,000 tax free over two years to individual Australian artists, arts managers and thought leaders in the humanities. Specific outcomes for the Fellowships are not required.
The two criteria used to select Fellows are: outstanding talent and exceptional courage. Specifically, this talent and courage relates to the artistic practice of the Fellows and not to cases of personal hardship.
Nominations are welcome for artists and arts managers across the entire spectrum of the visual, performing, interdisciplinary, new media and literary arts. Consideration is also given to arts managers and thought leaders in the humanities. Applicants to the program may not self-nominate and must include two referees who are not the nominator.
The Fellowships are intended for artists in their 'early mid-career' – to be eligible, nominees must be in the first seven to fifteen years of their creative practice. They are also intended for artists who will primarily be resident in Australia for the two years of their Fellowship.

Nominations for 2022 have now closed. Sign up to our mailing list for future updates.
Selection Process
To qualify for a Sidney Myer Creative Fellowship, nominees must be an Australian citizen or permanent resident nominated by another individual (who is not a member of their family).
Nominations are reviewed by a national Peer Review Panel with consideration to two criteria: outstanding talent and exceptional courage. The Peer Review Panel will recommend the highest regarded nominations to the Trustees of the Sidney Myer Fund for endorsement.

Recent Awardees
2021 Sidney Myer Creative Fellows
The 2021 Sidney Myer Creative Fellowship Selection Panel: Andrew Myer AM (Chair), Amos Gebhardt, Helen Marcou AM, Jeff Khan, Jo Dyer, Josh Wright and Tarun Nagesh.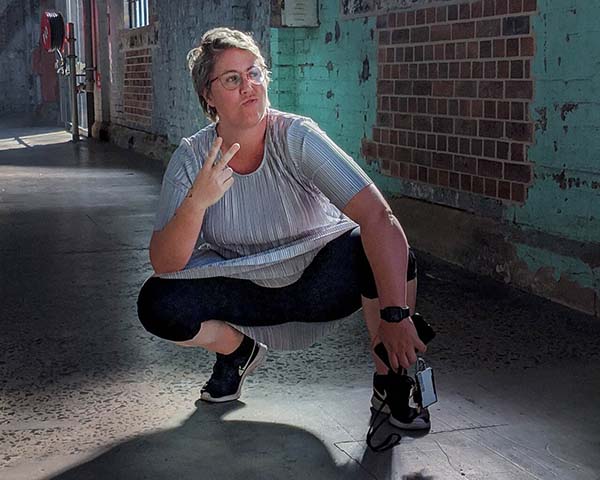 Ali Murphy-Oates
Ali Murphy-Oates is a Ngiyampaa Wailwan woman (Central-West New South Wales) who was born and raised on Darkinjung land (Central Coast New South Wales) and is based on Gadigal & Bidjigal land (Sydney). Ali is Managing Director at Moogahlin Performing Arts and also a freelance producer, arts administrator, and consultant, focusing specifically on supporting First Peoples artists and sector.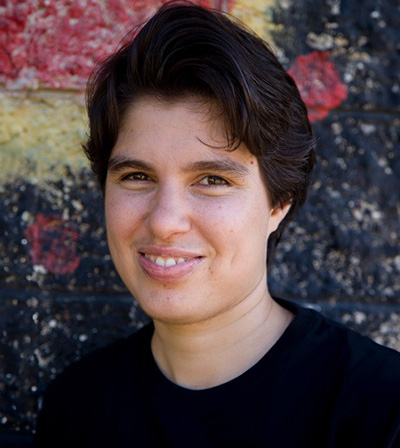 Ellen van Neerven
Ellen van Neerven (they/them) was born in Brisbane in 1990 and is an award-winning author, editor and educator of Mununjali (Yugambeh language group) and Dutch heritage. In 2014, they burst onto the literary scene with a collection of stories, Heat and Light. This book is one of the most-awarded Australian debuts ever, winning the David Unaipon Award, the Dobbie Literary Award, the NSW Premier's Literary Award for Indigenous Writing and an SMH Best Young Novelist Award.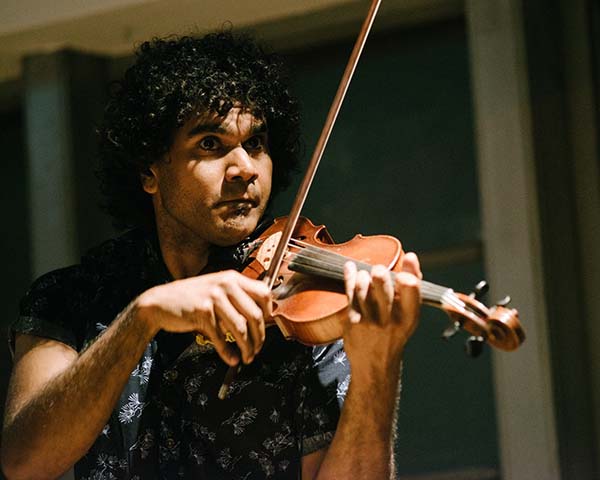 Eric Avery
Eric Avery is a Ngiyampaa, Yuin, Bandjalang and Gumbangirr artist renowned for being a classically trained violinist and composer, as well as a professional dancer. As a dancer, he works regularly with Marrugeku. As a violinist, he has worked with everyone from Black Arm Band to Melbourne Symphony Orchestra to Tina Arena.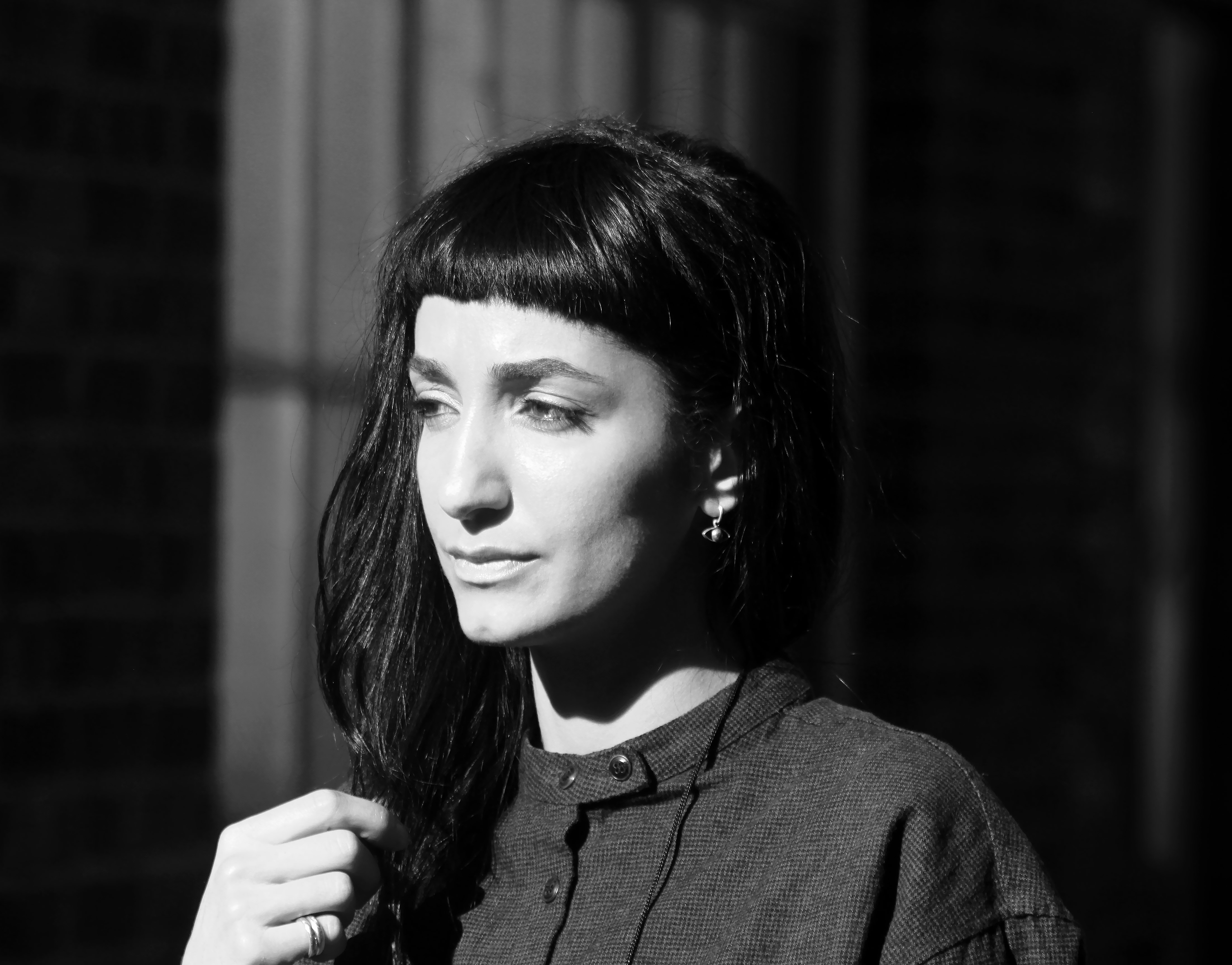 Hoda Afshar
Hoda Afshar was born in Tehran in 1983 and now lives in Melbourne. She explores the nature and possibilities of documentary image-making. Working across photography and moving-image, she considers the representation of gender, marginality, and displacement. In her artworks, Hoda employs processes that disrupt traditional image-making practices, play with the presentation of imagery, or merge aspects of conceptual, staged and documentary photography.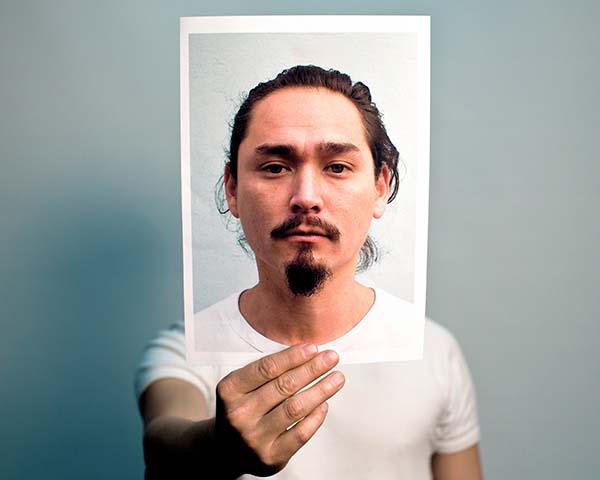 Joel Ma
Producer, artist, songwriter, multi-instrumentalist, rapper, actor, poet and theatre maker –Joel Ma (Joelistics) is recognised as a unique voice in the Australian music scene and the greater arts landscape. With a devotion to artistic experimentation and a deep humanity, Joel has created an extensive and celebrated body of work whilst paying close attention to nurturing a network of collaborators representative of a diverse Australia.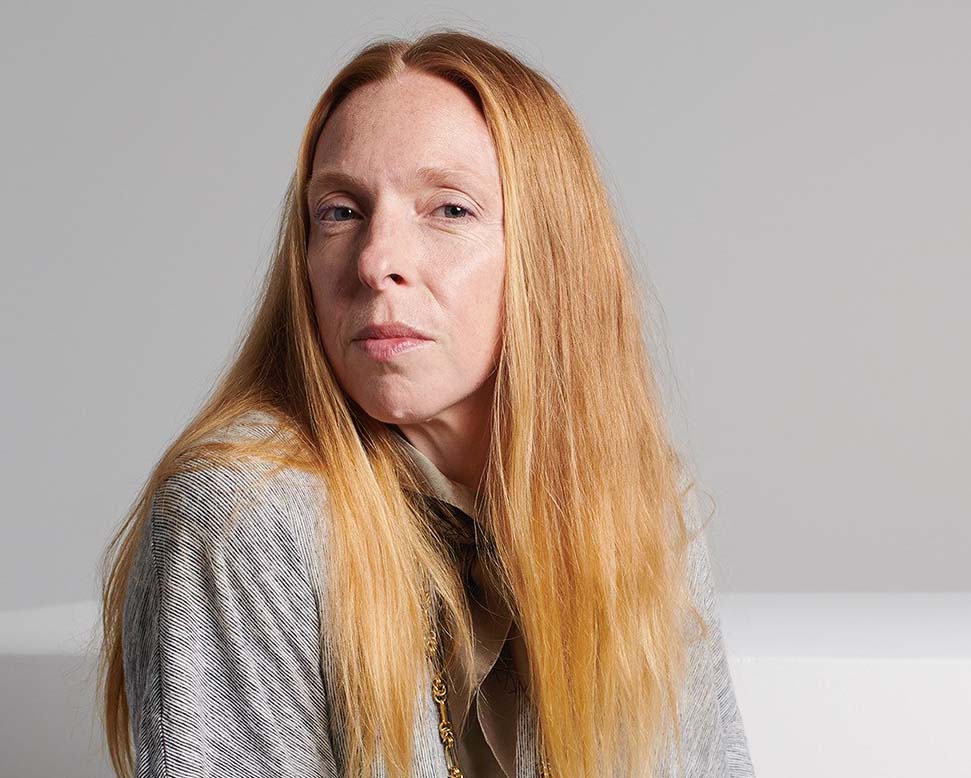 Jo Lloyd
Jo Lloyd is a dance artist working with choreography as a social encounter. As a highly respected independent Melbourne-based choreographer, performer and teacher, Jo has developed a distinctive voice, exploring unique movement vocabularies with humour, imagination and risk, and is a captivating performer with a powerful presence.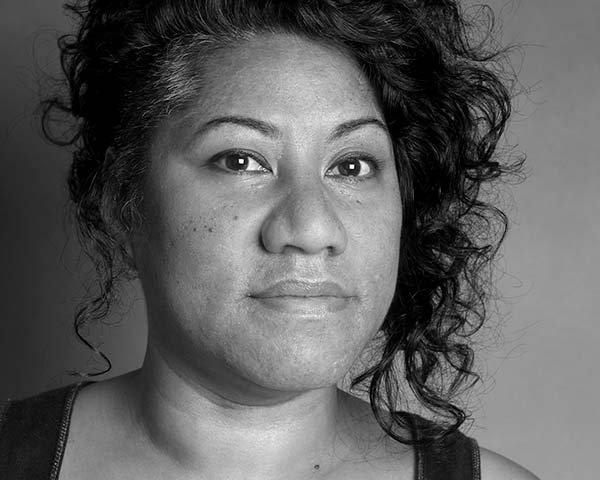 Latai Taumoepeau
Latai Taumoepeau makes faiva (live-art-work) from her homelands, the Island Kingdom of Tonga and her birthplace Sydney, land of the Gadigal people. Her body-centred performance practice of faiva centres Tongan philosophies of relational space and time; cross-pollinating ancient and everyday temporal practice to make visible the impact of climate crisis in the Pacific. She conducts urgent environmental movements and actions to create transformation in Oceania.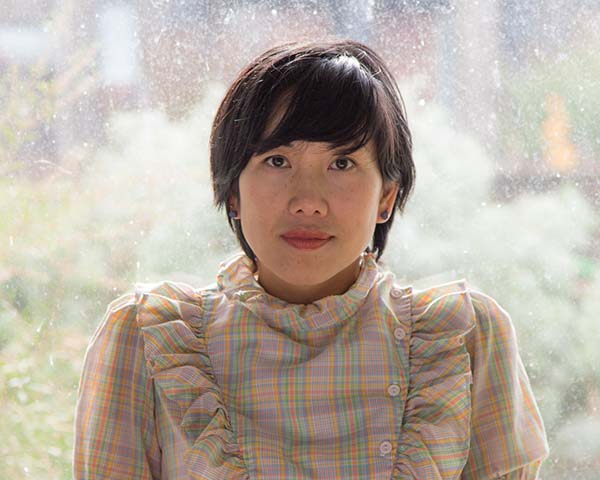 Michele Lee
Michele Lee is an Asian-Australian writer working across theatre, live art, audio and screen. Her works explore otherness, identity and found families, usually through contemporary narratives that privilege the experiences of women and people of colour.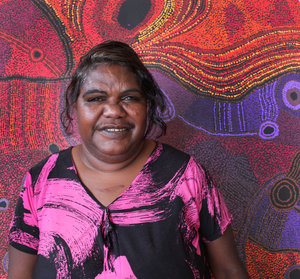 Tjungkara Ken
Tjungkara Ken was born in Amata, South Australia, in 1969. She is a Pitjantjatjara painter based on the Anangu Pitjantjatjara Yankunytjatjara (APY) Lands in far north-west South Australia. She is regarded as a master colourist and is renowned for her use of deep colours, subtle colour shifts and meticulous style in illustrating the elements of her Country and the Tjukurpa (culture, dreaming, law), predominantly the Seven Sisters story.
FAQs
How does one determine the nominee's years of practice?
'Years of practice' relates to the work of an artist, arts manager or thought leader in their nominated form outside the context of tertiary training – this can be in a paid or unpaid capacity. Generally speaking, and for the purposes of this program, artistic or creative practice follows formal training. Where a nominee does not have formal training, the beginning of their practice is commonly marked by a significant recognition of the artist's work and the artist's vocational commitment to ongoing practice.
The Fellowships are intended to support the careers of originating artists and cultural leaders. Arts and cultural workers whose practice is primarily in education or therapy (for example, music therapy) are not deemed eligible for this program.
An artist who has exercised a number of roles within an art form is deemed to have a continuous practice within that art form. That is, a nominee whose art form is the visual arts, and whose post-tertiary career began in art making and subsequently shifted to art curation will be regarded as having a continuous practice in the visual arts. In calculating their years of practice, the nominee should combine these two periods.
An artist whose career commenced as an actor and who subsequently shifted their focus exclusively to stage direction would be regarded as having a continuous theatre practice. A dancer who has moved into choreography will be regarded as having a continuous dance practice.
The Sidney Myer Fund recognises that many artists (with or without training in traditionally recognised art forms) are working in borderlands and new territories less clearly defined as a single arts practice. The Fund welcomes nominations for these artists provided they include a detailed biographic narrative clearly delineating the nature and duration of the practice which they are being nominated for.
What if there has been a break in the nominee's artistic or cultural practice?
Artists' careers are not always linear, and the Fund recognises that there may be periods of time when the nominee has withdrawn from artistic practice.
A nominee may have taken a significant break from their artistic practice to care for children or others. This period of time can be taken into account when calculating their years of practice. For example, if a musician worked for five years, then took two years off to help raise a child, then returned to working as a musician for five more years before being nominated, their overall years of practice would be ten (not twelve).
Similar consideration will be afforded to forced career breaks due to injury, ill health or, indeed, a global pandemic that materially restricts the capacity of an artist to practice. 
Should an artist have more than one arts practice, then this can also be taken into consideration. For instance, an individual may have practiced as a fine arts painter for three years, then worked as a production designer or props maker for ten years, then returned to their visual arts practice as a curator for the following six years. The period of continuous practice in the art form for which the nominee is being nominated (the visual arts) is the cumulative total of nine years, being three (painting) plus six (curation) over a nineteen-year period.
Does the nominee have to produce an artwork at the end of the Fellowship?
The Fellowship grant is untied. Fellows can spend their grants as they see fit.
Is a report or acquittal required at the end of the Fellowship?
We ask our Fellows to provide a brief written report at the end of year one and year two of the Fellowship.
Are Creative Fellows required to be Australian Citizens?
Fellows must be Australian Citizens or Permanent Residents of Australia.
Can I nominate more than one person?
A nominator can choose to nominate more than one person for a Fellowship.
How is the Fellowship paid and do Fellows have to pay tax on their grant?
How many Fellowships will be awarded in 2022?
Nine Creative Fellowships will be awarded in 2022.
How will I know if my nominee has been granted a Fellowship?
On submitting the form, the nominator will receive a confirmation notice that it has been received. After the conclusion of the selection process nominators will receive a letter from the Fund advising them of the outcome.
What do you mean by 'talent' and 'courage'?
The words 'talent' and 'courage' will mean different things to nominators in relation to their nominees depending on the nature of their practice and the context for this work. The nominator will need to identify what it is in relation to the nominee's creative practice that most strongly distinguishes their outstanding talent and exceptional courage.
Please note, in the context of the Sidney Myer Creative Fellowships, courage relates to the nominee's arts practice (commonly illustrated through artistic challenges, daring innovation, breaking new ground and redefining the possible) and not to surmounting personal hardships. Personal sacrifice may indeed be formative but it does not, for the purposes of the selection process, equate to creative courage.
What if the nominee is employed by a company at the time of receiving the Fellowship?
Employment or otherwise will not be considered in the selection process. The Fellowship is not means tested. That is, a nominee's financial status (or employment) will not be considered when awarding the grants. A Fellow is free to earn other income during the Fellowship.
What is meant by 'art form'?
The question about art form relates to the art form in which the individual is nominated. These artforms include visual, performing and literary arts, digital and interdisciplinary arts, arts management and thought leadership. Nominees might be painters, sculptors, curators, dancers, choreographers, playwrights, actors, circus and physical theatre performers, comedy artists, dramaturges, producers, directors, musicians, composers, conductors, multi art form practitioners, digital artists, designers, animators, editors, curators, publishers and leading voices in the humanities. If you are nominating an individual whose practice is in the humanities, please answer the question most closely relating to their humanities practice (for example, 'writer'). Profiles of current and past Fellows can be found on the Sidney Myer Fund website.
What support materials should be provided?
No more than five items can be submitted, including audio and visual files, support letters, and an artist CV of no more than two pages. Please note, as above, the CV should clearly corroborate the nominee's biographic narrative in determining their years of practise. One support letter counts as one item of support material. One file type (for example, images or video or music files) counts as one item of support material. One page of testimonials or extracts from peer review counts as one item of support material. Support material should be carefully chosen and, where possible, should illustrate the nominator's case for the artist's talent and courage. Please ensure that all support material is clearly labelled with the nominee's name.
Hyperlinks to sites such as Vimeo or other password protected sites should where possible use the standardised password: Fellowship22
When will the Fellowships be announced?
2022 Recipients will be announced in October. A media release will be distributed and posted on the program website. Nominators will be contacted as soon as possible after this time.
Who can apply for a Fellowship?
Individuals must be nominated by a third party for a Fellowship.
Who should be asked to referee?
Referees should be well regarded individuals who can best speak to the nominee's achievements and potential. Referees cannot also be nominators for the same nominee.
Who should be the nominator?
Preferably, the nominator will be the person who can best speak to the nominee's artistic or cultural practice in the arts and/or humanities. A nominee cannot self-nominate and cannot be nominated by a member of their family.
Who will be on the Judging Panel?
The final decision about who receives the Fellowships is made by the Sidney Myer Fund Trustees on the recommendation of a national Peer Review Panel. Respected arts and cultural leaders from around the country are invited to join the Panel each year – the Panel's membership is continually evolving. The Panel is only made public at the conclusion of each year's judging.