Australia's most valuable prize in any artform, a Sidney Myer Creative Fellowship recognises outstanding talent and exceptional courage in an Australian artist or cultural leader.

In 2022, nine Fellowships have been awarded to creatives from across the country:
Alethea Beetson is an artist, leader and founder of Indigenous youth arts organisation Digi Youth Arts
Ghenoa Gela is a proud Torres Strait Islander woman working across dance, theatre, comedy and screen as a performer, maker and mentor
Nam Le has written and published short stories, poems and essays as well as being an editor, teacher and mentor
Fred Leone is a cultural leader and one of the Butchulla Songmen with Aboriginal, Tongan and South-Sea Islander heritage
Eugenia Lim works with the body, performance, film, social and spatial practice to explore our interdependent world
Vincent Namatjira is a painter who offers a wry look at the politics of history, power and leadership

Rachel Arianne Ogle is a dance artist with an extensive career as a performer, choreographer, educator and mentor

Carly Sheppard is a performance artist whose work often explores class and the experience of being part of the Indigenous diaspora of Australia
Mindy Meng Wang is a composer and classically trained Guzheng artist, who has pioneered new approaches to this ancient instrument.
Each Fellow is awarded a tax-free grant of $160,000 over a two-year period. The Fellowships are not tied to any specific outcomes or projects. They provide the recipients with the time, space and resources to develop their practice in peace and to take risks without fear.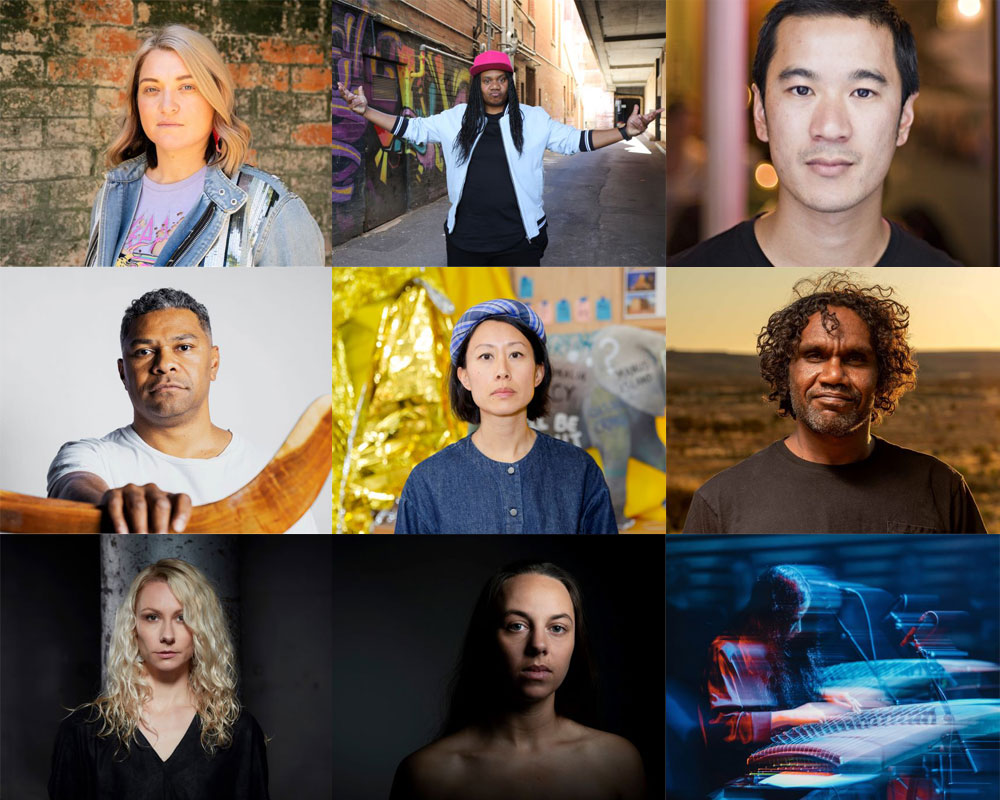 This year, we also celebrate a milestone – 100 Fellowships have now been awarded since their inception in 2011. This represents $16 million in direct, unrestricted funding to individual artists and cultural leaders, an investment in Australia's creative lifeblood which is unparalleled.

Andrew Myer AM, Chairman of the Sidney Myer Fund, said, "More than ever, we need artists to tell our stories. This year, we have selected artists and cultural leaders who are at the forefront of storytelling across many different artforms. They share their many different narratives, posing questions and asking us to see ourselves and our country anew. I am proud that we have been able to support these artists."

The national Peer Selection Panel for the 2022 Fellows comprised Amos Gebhardt, Amrit Gill, Brian Ritchie, Cara Kirkwood, Jo Dyer, Sarah Goodes and Stephanie Lake.

Find out more about the 2022 Sidney Myer Creative Fellows and see previous recipients