On 17 November 2022, over two hundred artists and cultural leaders from around the country gathered in Melbourne for the announcement of the Sidney Myer Performing Arts Awards. The winners this year were:
Marrugeku (WA/NSW) Group Award ($90,000)
Eryn Jean Norvill (NSW) Individual Award ($60,000)
Deirdre O'Brien (Vic) Facilitator's Prize ($25,000)
"These awards are a powerful reminder of the extraordinary artistic talent we have in this country. The winners are all involved in telling our nation's stories, bringing people together, sparking curiosity, and transforming our communities for the better," says Andrew Myer AM, Chairman of Sidney Myer Fund.
The Trustees of Sidney Myer Fund believe that achievement should not only be recognised but also rewarded. In their 39-year history, the Sidney Myer Performing Arts Awards have awarded over $5.1 million directly to those working in the arts.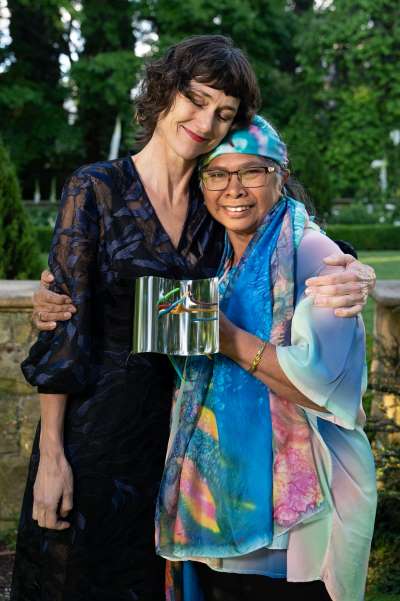 Group Award ($90,000) – Marrugeku
Marrugeku has been creating powerful cultural performance for a global audience for more than twenty years. It is led by co-artistic directors – choreographer/dancer Dalisa Pigram and director/dramaturg Rachael Swain – and is dedicated to Indigenous and non-Indigenous Australians working together to develop new dance languages that are, in their own words, "restless, transformative and unwavering".
"On behalf of Marrugeku we are thrilled and honoured to receive the Sidney Myer Performing Arts Group Award in acknowledgment of our many years of trans-Indigenous and intercultural performance making. Our story stretches from Kunwinjku, Yawuru, Bunuba and Gadigal Country to Aotearoa, New Caledonia, Burkina Faso, Belgium and beyond. This award recognises the commitment, artistry and cultural knowledge of our entire diverse family and we are grateful for the acknowledgement of their achievements with us. The resources will help support our ongoing Burrbgaja Yalirra program for the next generation of artists who understand community and culturally informed dance as a force for change and a critical site to engage the national imagination." – Dalisa Pigram and Rachael Swain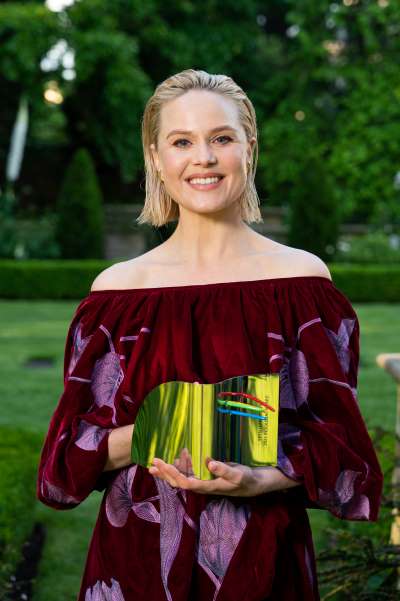 Individual Winner ($60,000) – Eryn Jean Norvill
Eryn Jean Norvill is an actor, theatre maker and arts leader who has had a profound impact on the Australian performing arts sector, both creatively and structurally. Her celebrated performance in Sydney Theatre Company's production of The Picture of Dorian Gray (2020-2022), which continues to tour nationally, is a benchmark in virtuosity. Eryn Jean's remarkable approach to acting is also defined by the significant contribution she makes in the rehearsal room as a deeply talented theatre maker and dramaturg. Her contributions in all these respects have been significant on stages big and small.
One of Eryn Jean's most significant contributions to the performing arts has been through her co-founding with Sophie Ross of Safe Theatres Australia (STA). STA is an organisation committed to addressing systemic and structural inequity by establishing protocols and procedures that protect the mental health, physical safety and emotional wellbeing of all arts workers. In the words of the judging committee, Eryn Jean's efforts have "fundamentally changed the way theatre is made in every city in Australia."
"The enormous generosity of the Myer family and Sidney Myer Fund continues to support Australian art and artists in such a meaningful way. An award like this empowers artists like me to keep going, to have agency and be intrepid in my art making, as well as my advocacy for social and cultural change in Australia." – Eryn Jean Norvill.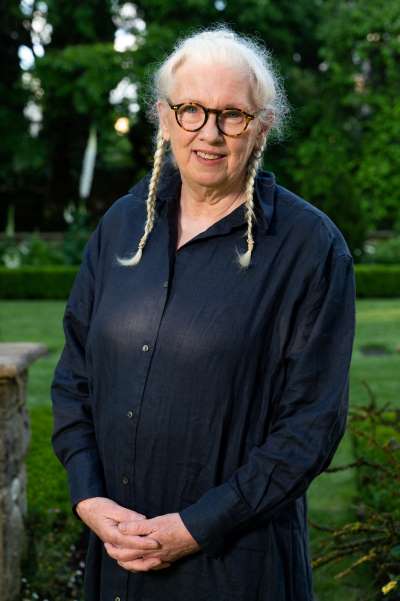 Facilitator's Prize ($25,000) – Deirdre O'Brien
"After many years working in education in Melbourne and raising four wonderful daughters, all of whom are deeply engaged in the arts, I came to Auspicious Arts in 2008 when it was a tiny entity of just three people, including our then Executive Director and founder, John Paxinos. With John's guidance and support, I have enjoyed 14 years working alongside Selene Bateman in supporting our independent artists and growing our Auspicious team. We form very close relationships with the artists we work with and it has been a joy to help these artists deliver many incredible projects and so realise their artistic vision as well as growing their practice in a sustainable manner. The team now numbers fourteen with an annual turnover of $20 million. It is an achievement I am incredibly proud of. I thank Sidney Myer Fund for their generous support of excellence and innovation in the arts over many years. It is an unexpected honour to receive this award in recognition of doing something I love for people I so passionately admire." – Deirdre O'Brien
In 2022, the Awards' Judging Committee was made up of: Helen Marcou AM, Alex Sinclair, Stephen Armstrong and Fraser Corfield. The Committee is chaired by Andrew Myer AM (Chairman, Sidney Myer Fund) who does not vote. The Judging Committee recognises past achievements but also gives consideration to the potential of an individual or group to continue their contribution to Australian society through the performing arts. The Sidney Myer Performing Arts Awards were established in 1984 by the Trustees of the Sidney Myer Fund, to commemorate the 50th anniversary of the death of Sidney Myer, a passionate advocate and great friend to the arts.